Here are a variety of ornaments that I have made. These make great gifts.
The square ornaments are usually quilt pattern designs.
3.5" x 3.5"
$22.50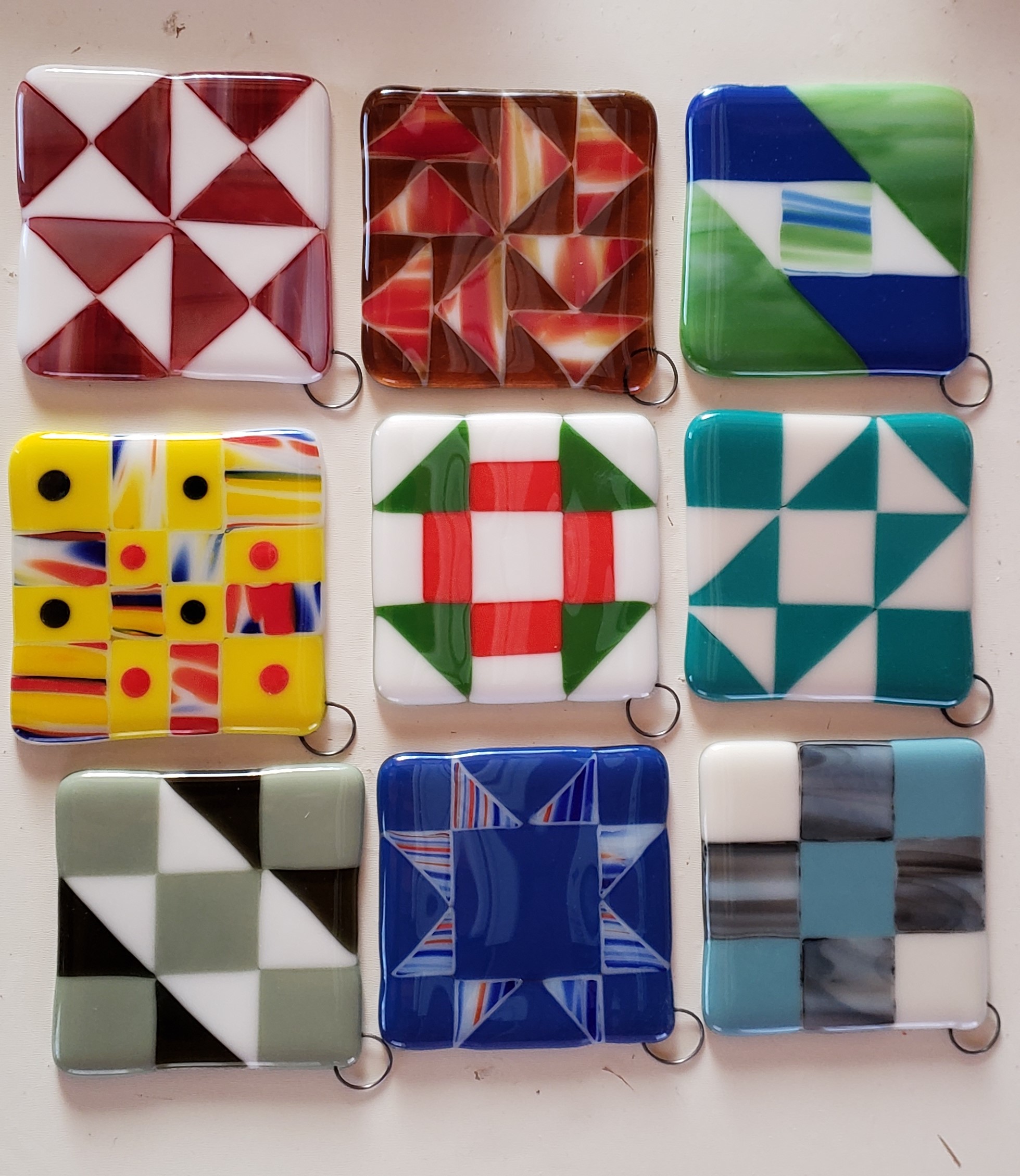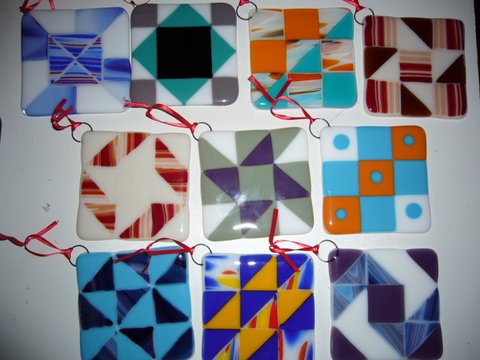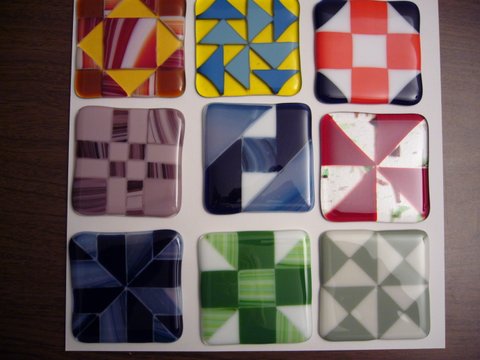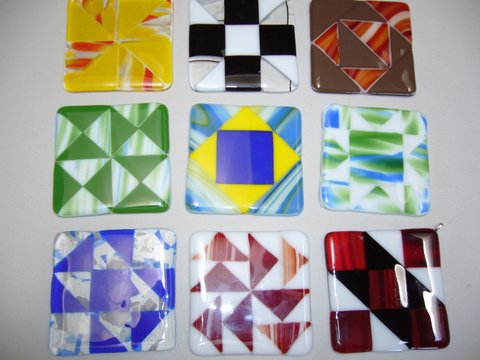 The trees are random pieces of glass.
Approximately 3" x 5".
$15.00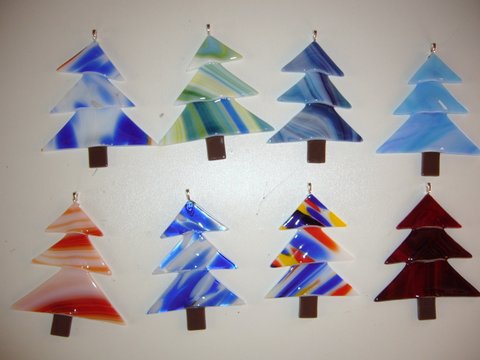 The crosses are random colors, too.
3" x 4"
$15.00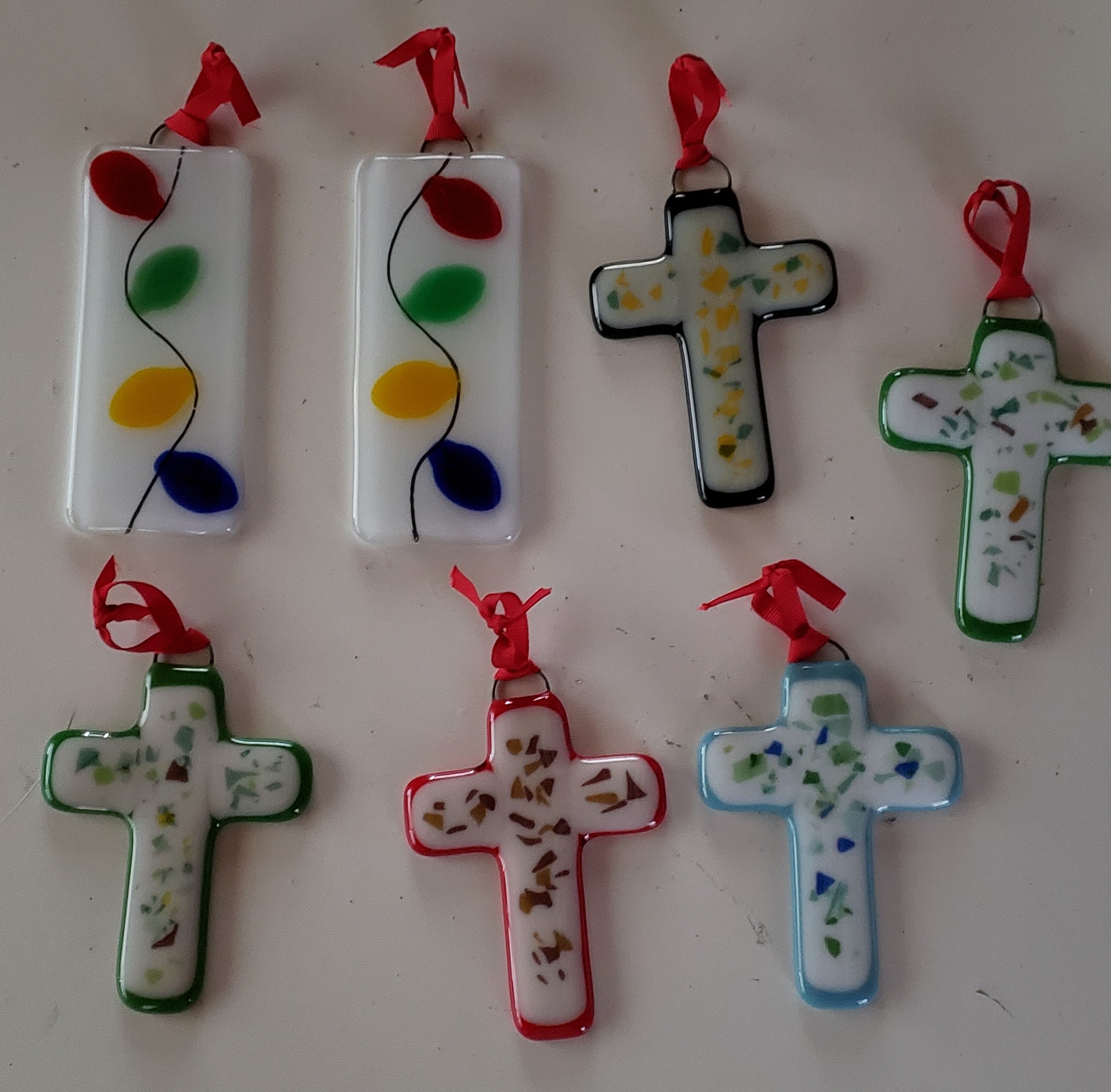 The light bulb ornaments will each contain one red, blue, green and yellow glass bulb fused into the white glass..
2" x 4"
$20.00